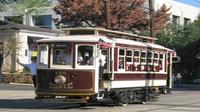 Dallas Uptown Food Tour
Join us on this Uptown Food Tour! This tour features sightseeing, generous restaurant tastings in casual local eateries, and a dessert tasting. For most guests, this tour is enough for lunch or dinner!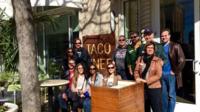 Dallas West Village Food Tour
The West Village Food Tour is for those short on time, not appetite. This fully narrated tour gives you an insider's view into Dallas' trendy West Village, a walk-able urban living, dining and shopping district in the heart of affluent Uptown, Dallas. Tour highlights include generous food tastings from casual local eateries, a dessert tasting and entertaining Dallas commentary. For most guests, this tour is enough for lunch or dinner.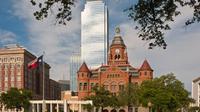 Dallas Food and JFK History Tour
This Dallas Food and JFK History tour, narrated by a true Dallas historian, is for hungry history and architecture lovers! This tour begins in the Historic West End where your expert guide will escort you on Dallas' only walking tour of the JFK experience. The year 2014 marked the 50th anniversary of the JFK assassination and we've found these historic sites best explored by foot. Take a moment to reflect in the John F. Kennedy Memorial Plaza. Stand at the grassy knoll assassination site where you will see the X's on Elm Street that mark where the two shots were fired. Look up at the infamous sniper's perch window.